DRONE TRAINING
SERVICES
Cabro Aviation Ltd are the Scottish Affiliate of the RAE - Commercial Drone Training Education Ltd (T/A Commercial Drone Training). We organise and manage the UK CAA's Operational Authorization training in Aberdeen. The CAA definition of a commercial activity can be found here.
Courses last 3 days and cover theory, Ops Manual development and flight training (including night operations) with the required tests as part of the process. In addition to the standard syllabus, we present awareness training on flying in Aberdeen International Airport airspace, Flying from Aberdeen City Council owned recreational areas and operating UAVs offshore using the Oil & Gas UK guidance on Unmanned Aerial Systems.
We can also undertake one to one training which allows a flexible approach to gaining your Operational Authorisation without the need to wait for scheduled course dates. This type of arrangement is ideal for those working on offshore rotas or finding it difficult to get time off normal work.
With over 30 years Offshore experience, Cabro Aviation can support and develop Duty Holder / ISC contractor personnel with multiskilling by adding a UAV competency to the installation's core crew. We have already done this for North Sea Operators/Duty holders resulting in a huge saving in OPEX costs. We target the offshore training to suit your technical needs. We can also train Offshore UAV team observers to gain their Civil Aviation Authority Radio Operator Certificate of Competence for Offshore Communication Services (ROCC-OCS) which enables the team to communicate on the licenced installation aeronautical frequency.
If you are struggling to find somewhere to fly your drone or simply require the practise, for a small fee we can arrange a facility where you can fly your drone in a controlled enviroment. If you have just bought a drone, we can offer an introductory overview on how to set it up and fly it safely. We can also train drone pilots for more advanced flying allowing more specialist tasks to be undertaken.
We can assist with preparing your Ops Manual and CAA paperwork for your authorization renewal. We assist a number of companies in doing this every year!
See some of our feedback
"Great course would recommend. Instructor very knowledgeable, tailored course to suit all participants. Equipment and facility for hands on was perfect."C.C.
"Excellent and very knowledgeable tutor. He explained the entire course in an un-hurried manner and set us all at ease as the course went on. What at first was a daunting task was made easier with his style of tuition. I would recommend anyone thinking of doing the PfCO course with CDT training" D.McD.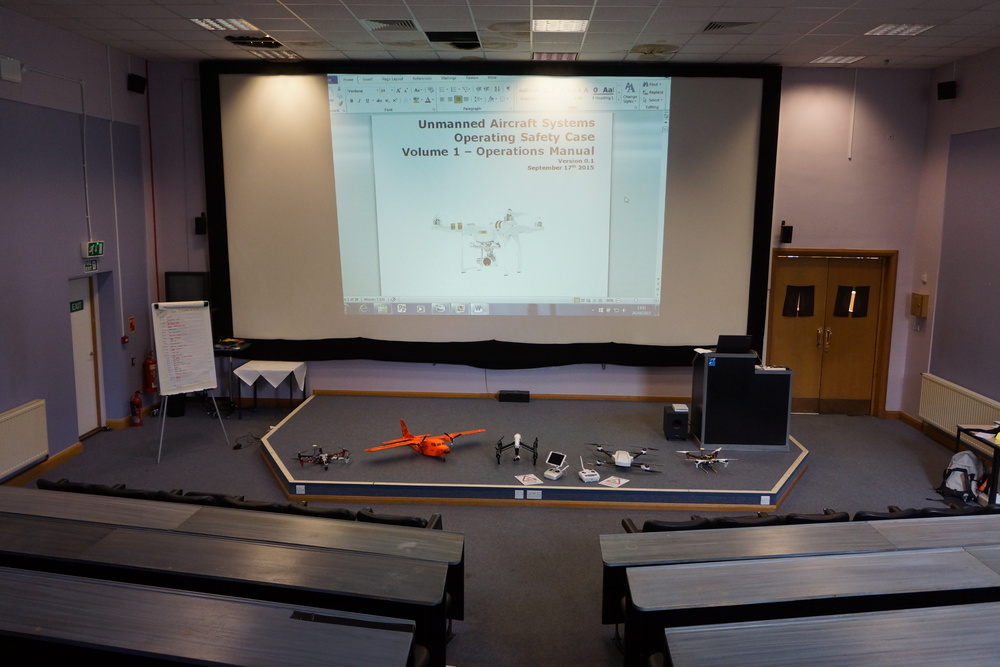 Next planned course - Contact us for dates!
Night workshop along with Fixed Wing Drone training also available
If you require to buy aviation materials such as VFR charts at discounted rates for drone flying, use the code "cabro" at the checkout page of the Pooleys website here
If you require to buy a drone, accessories or spares, we recommend Leicester Drones. The company offers great guidance, very supportive and have given us excellent customer service as a retailer for several drone manufacturers. Their website is here

Are you flying your drone safely?

Drone operators warned about flying near airports - BBC News

Fears over protected wildlife disturbed by drones - BBC News

Southampton v Aston Villa: Play suspended before half-time because of drone inside stadium - BBC Sport

CAA Reiterates UK Drone Laws Following Near Miss With RAF Hurricane (simpleflying.com)

Drone and light aircraft in 'near miss' outside Perth - BBC News

Huge row erupts after man flies drone near iconic Lancaster Bomber in Halifax - News and Gossip (bbcgossip.com)